Non-slippery silicone rubber is easy to grip.
Handless design is easy to pull latte art and create lines as you like.
The stainless steel is thick and the heat conduction speed is fast, it's easy to feel the temperature by hand, and the temperature is very important for steam milk frothing.
Simple and elegant in shape, heat-resistant and sturdy, it's easy to sterilize and clean.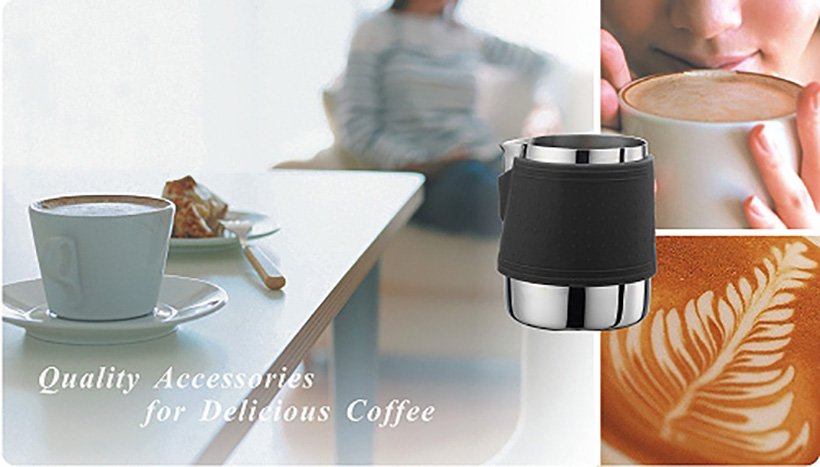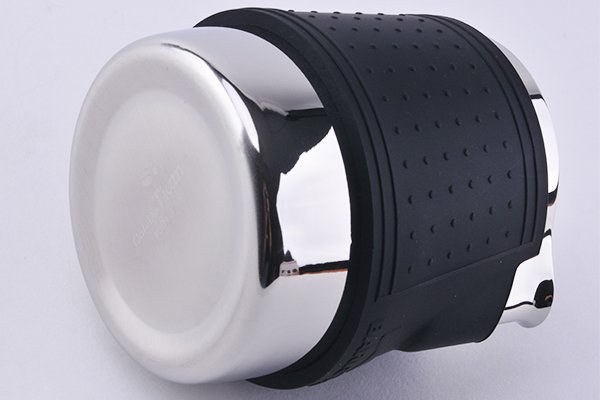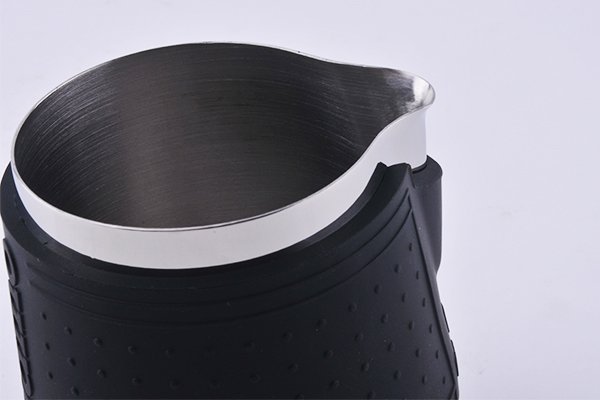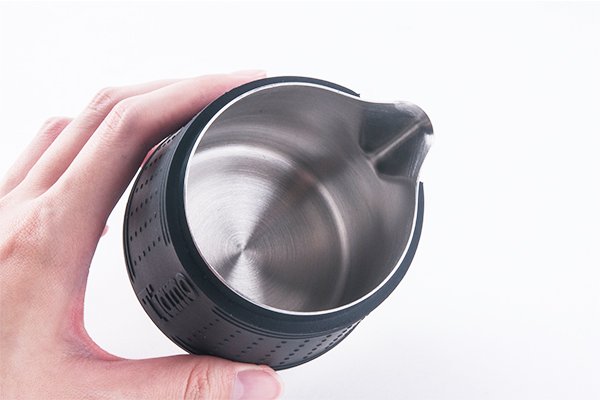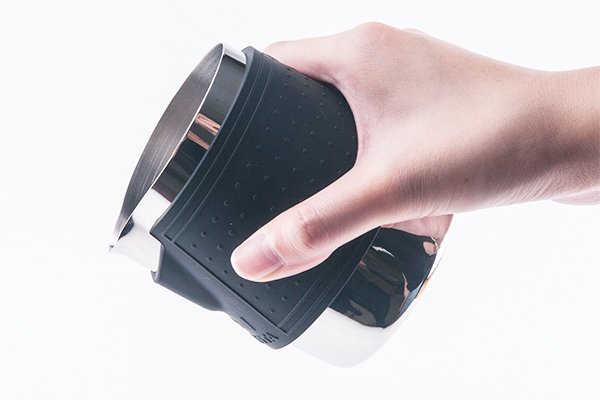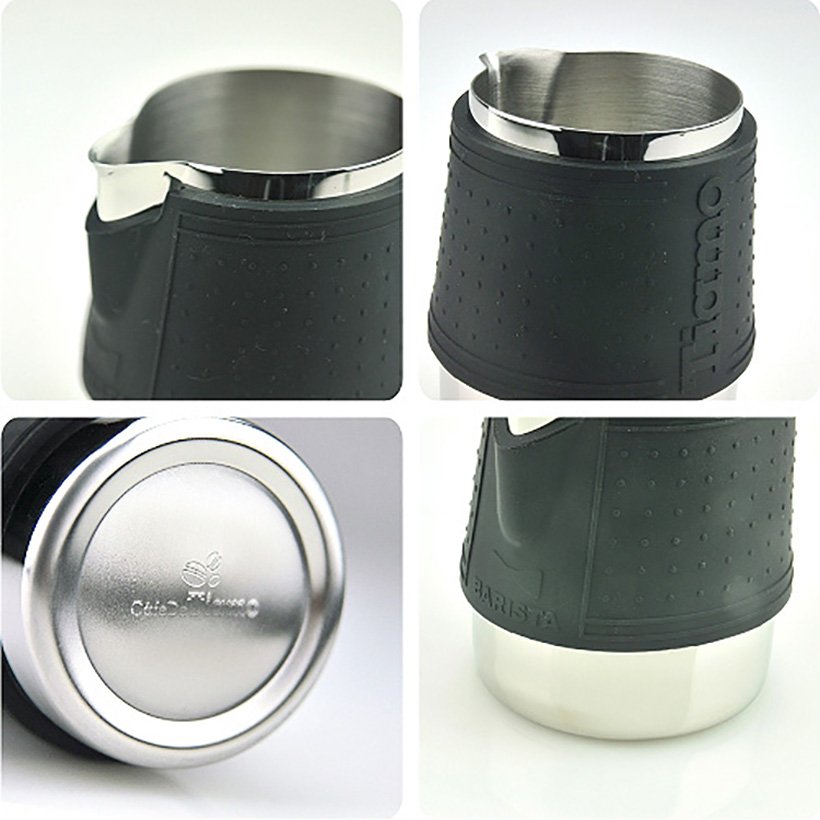 ※ Product Size & Package Size
bg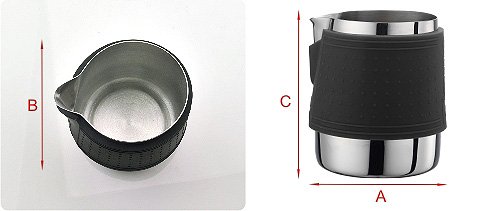 Item Size :A=8.8cm, B=8.3cm, C=9.4cm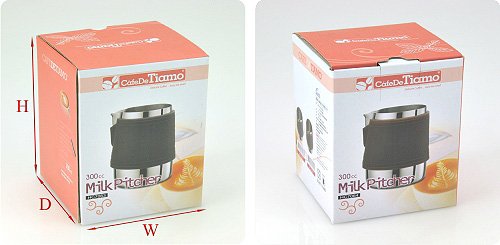 Colorbox Size : W=9cm, D=8.8cm, H=10.8cm