The material of this kind milk pitcher is 18-8 stainless steel, which is also approved by SGS certification.
The stainless steel is thick,which is durable and good for commercial use.
The heat conduction speed is fast, it's easy feel the temperature by hand.
Internal and external scale design can accurately display the amount of milk and steam milk frothing.
The handle is wide and easy to grip.The user can invert it stably and use it smoothly.
Colorful design,unique and outstanding.There are different colors for you to choose.Also accept available OEM color.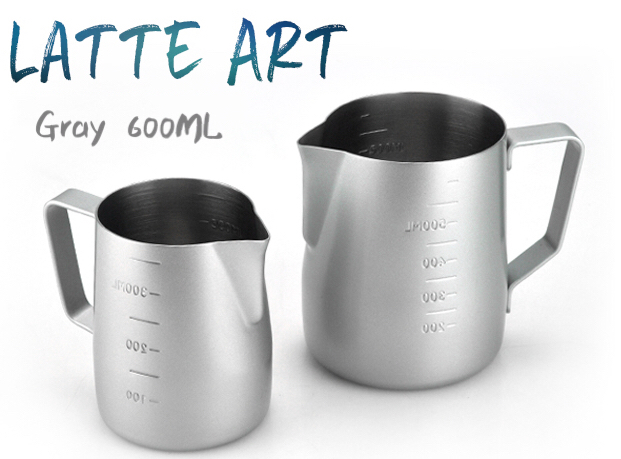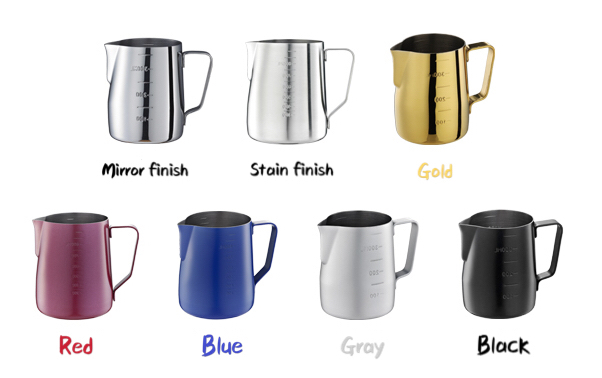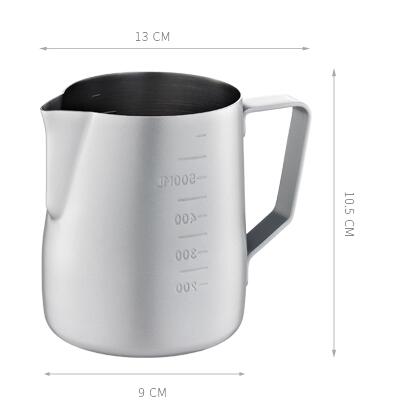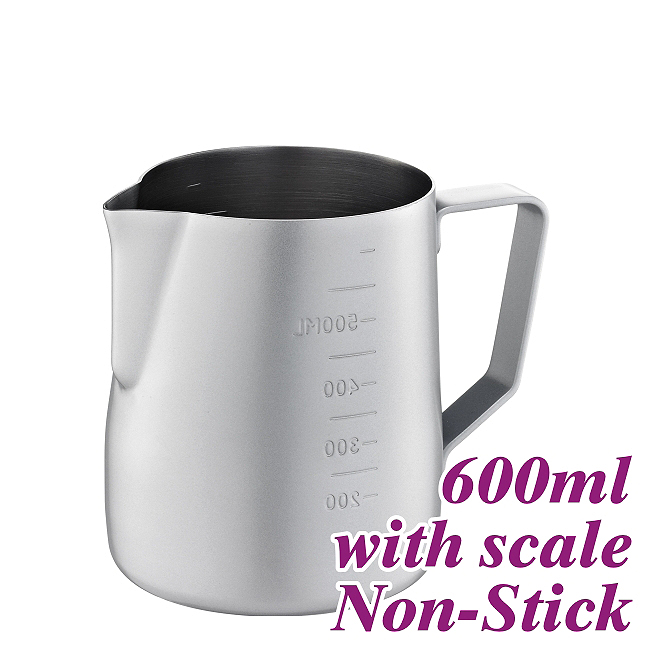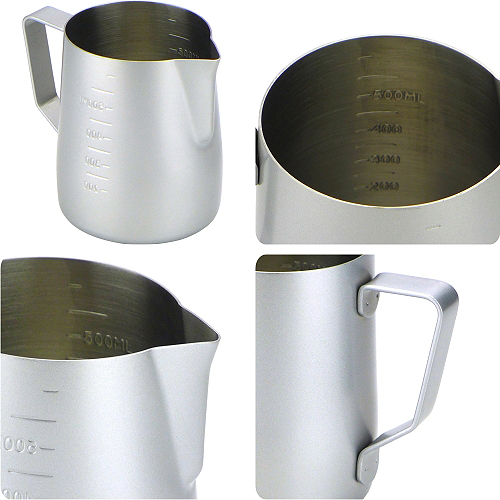 ※ Product Size & Package Size
bg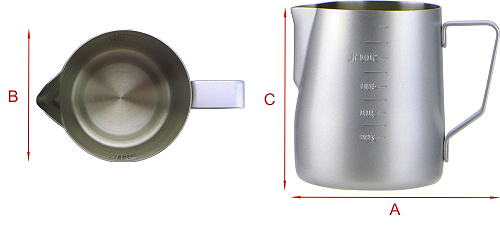 Item Size : A=13cm, B=9.2cm, C=11.1cm