This fashion mini palace coffee pot is easy to grip.
Mirror finish with PVD bronzed color can guaranteed not to fade in two years.
7mm thin long spout design is more stable for water stream when coffee brewing.
The new welding method makes the arc and the body fully integrated and ensures not to leak.
This kind of coffee pot is suitable for gas burner and electric furnaces.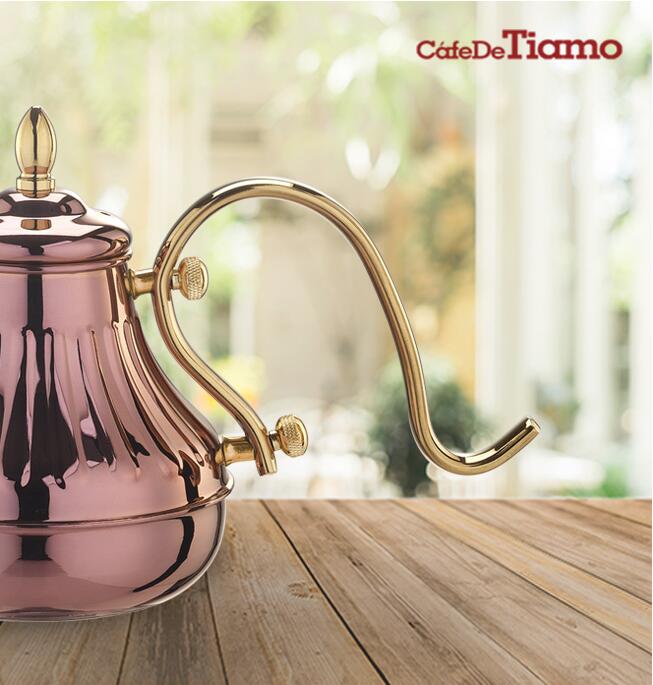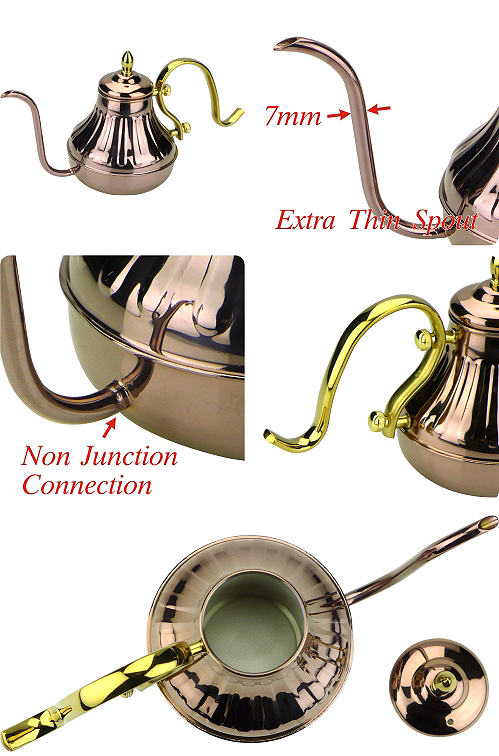 ※ Product Size & Package Size
bg

Item Size : A=26.7cm, B=11m, C= 14cm

Colorbox Size : W=28cm, D=12cm, H=15.3cm